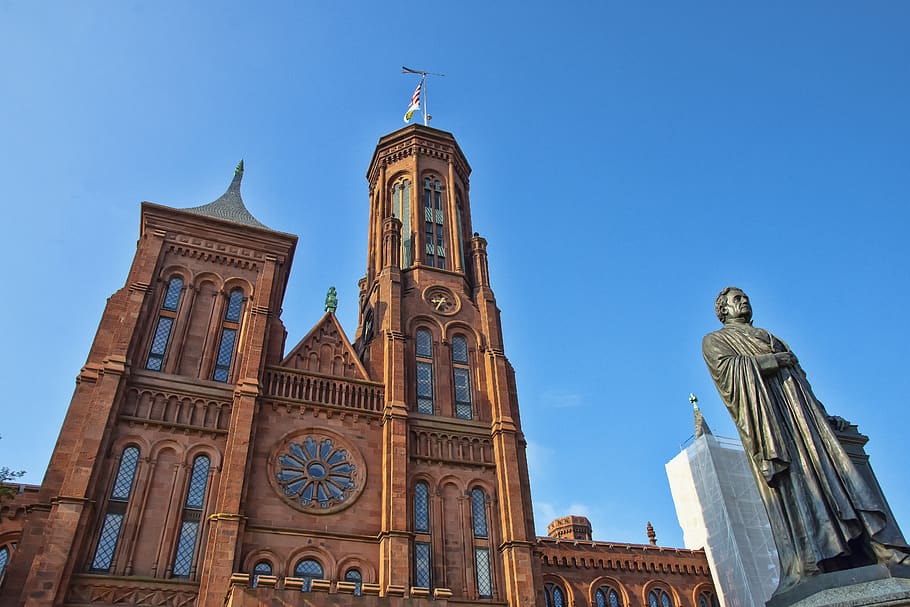 Considered to be a world-class research and educational complex, the Smithsonian Institute constitutes 19 museums, 21 libraries, a massive zoo and research centers located across the US, with a focus on innovation and conservation. The Smithsonian group of institutions is one of the oldest and most renowned government projects in the US.
Established in 1846, the Smithsonian Museum is named after its founding donor, the British scientist, James Smithson. The vision of the Smithsonian institute is to diffuse knowledge and increase the flow of information. The original Smithsonian historical landmarks and architectural developments are all situated in the Washington D.C. 
Currently, the Smithsonian group of museums and libraries house over 150 million artifacts and rare items. The national zoological park holds and protects around 3,000 animals of 390 diverse species.  They attract an estimated crowd of 30 million visitors annually, who are admitted without any cost.
The annual funding for the maintenance and research of this complex is approximately 1.2 billion dollars, with majority of the funds allotted through federal budgeting.
Moreover, the Museum of Air and Space, Natural History and the Zoological Park are some of the most popular tourist destinations in USA under the Smithsonian banner. The Smithsonian expands its association to over 160 museums all over the States, with close ties extending to research centers in Puerto Rico and Panama as well.
Along with numerous subsidiary organizations, the Smithsonian has also established a scholarly press institute that publishes two magazines; Smithsonian and Air and Space on a monthly and bi-monthly basis.
Most recently, the Smithsonian has adopted an Open Access Policy that will permit the circulation of and access to collections of over 2.8 million pictures and artifacts online. This policy was implemented in February 2020 with the hope of enhancing educational influences for the youth.