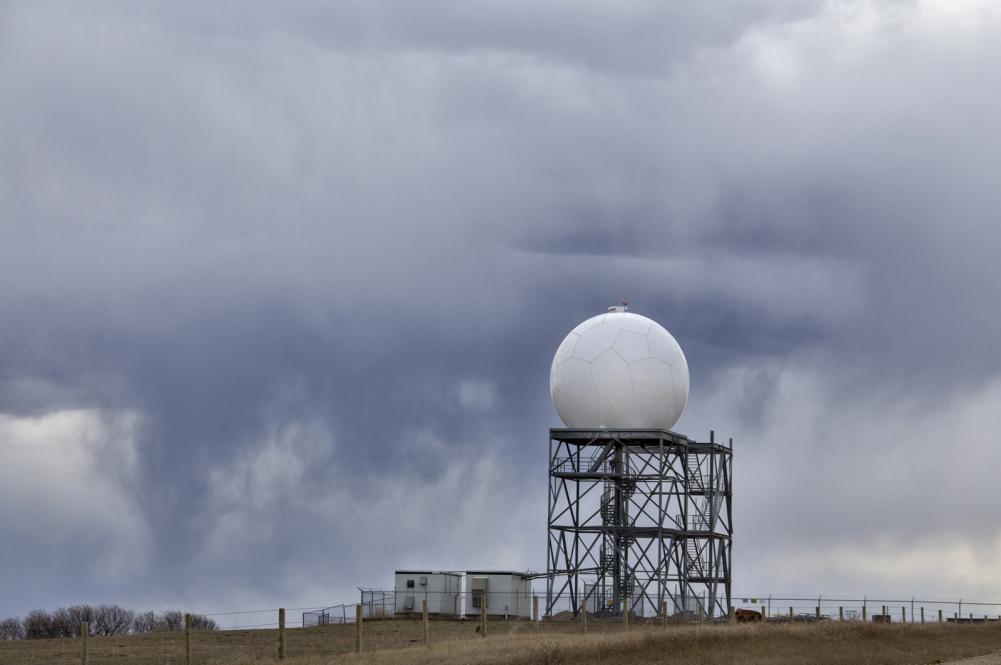 A Radar sends out radio waves that reflect off of the targeted objects. The reflected radio waves return back to the radar and can be analyzed for the presence, direction, distance and speed of the targeted objects. Following the principles of a radar, the Doppler radar specifically detects the speed of an object.
Doppler radar detects the speed of an object based on the natural law of the radio waves. As the object gets closer to the source, the waves produced by an object will crowd closely together. As the object moves farther away from the source, the waves spread farther apart.
A Doppler radar system uses pulse timing techniques for measuring the range to a target. Initially used for the detection of fighter aircraft during the 60s, Doppler radar has widespread use in meteorological radars. It is used to predict the weather.
Doppler radars in weather detection systems can detect both precipitation and wind. The radar system emits a short pulse of radio waves. If the pulse strikes an object (raindrops, snowflakes, birds), the radar waves become scattered in all directions. At the same time, a small portion is reflected back towards the radar.
Computers analyze the strength of the returning signal, the time it took to travel to the object and return, and the frequency shift of the pulse. The computers convert the change in the reflected pulse of energy to determine the velocity of the object either toward or from the radar. The information about the movement of objects towards or away from the radar provides the measure of the wind speed.
Essentially, a Doppler radar system allows us to "see" the wind which enables the National Weather Service to detect different facets of the weather conditions. This feature comes in particularly handy to detect the formation of a tornado, which is why the National Weather Service can issue tornado warnings in advance.
Doppler radars are typically able to detect most precipitation within a 90-mile radius of the radar itself while it can detect snow or intense rainfall at a wider radius of 155 miles. They are not very likely to detect light snowfall or rainfall as accurately over a long distance.
A former Information Technology professional, Amita Vadlamudi currently spends time studying and researching into science and technology topics. This is one of Amita Vadlamudi's many articles on tools and technologies used in the exploration of science.